Competition and Collaboration
Corporate Training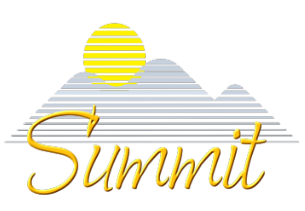 Competition and Collaboration:
Working with
Generations and Genders

Are you annoyed with your co-workers and frustrated with your staff? Don't understand how they think, act, and communicate—especially the twentysomethings who ask questions all the time and want confirmation that they're doing great?
All these difficult people may be nothing more than diverse demographics. Friction among Traditionalists, Boomers, Xers, and Millennials has spiked, as four distinct generations are tossed side by side, cubicle by cubicle—and nobody speaks the same language.
One big challenge for many of today's businesses is the difficulty to navigate in a truly diverse workplace made up of people of different cultures, genders, ages and social groupings. But understanding our cultural and social differences is a major key to a high-performing, merit-based work environment. In the global marketplace, it's more important than ever that we understand and are conscious of our differences to work together effectively. It is not simply about accepting others—it's about ensuring a level playing field for everyone and building an organization that gets the best from all its people.
This training offers:
Understanding the nature of our differences - gain the insight into how to develop, and complement our differences, instead of denying and suppressing our own uniqueness and that of the other gender or age

Cultural and social changes needed to enhance your organization

A refreshing way to root out the causes of workplace clashes and bridge the generational gaps.

How to mold each group into loyal employees who work effectively with everyone, from tech-savvy, high-needs young people to conformist, hardworking seniors.

Explanations of what makes each generation tick, key phrases and tactics for motivating

Highlighting problems and solutions

A field guide for mentoring Millennials—and many more valuable tools for turning today's multigenerational workforce into an organizational asset.

Understanding the differences in how men and women work together
This course is for anyone struggling to manage a workforce with different ways of working, communicating, and thinking.
* Cost is per person. Training can be a half-day or full-day and can be held on- or off-site. Additional cost may be incurred if held off-site or travel expenses are needed to reach your location. Please contact us with any questions or to receive a customized quote.
Back to Training & Workshops

COMPETITION AND COLLABORATION