The Company Cure Corporate Training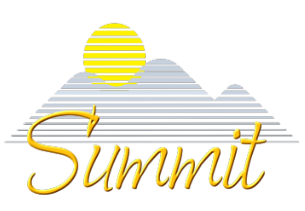 Death by Meetings and
Other Ways to Kill Your Company:
The Company Cure

The business meeting—a necessary evil or a vital and invigorating component of running an organization? What would your employees say?
When asked, a huge percentage view team meetings as akin to a court proceeding or a trial or going to see the principal.
How many times have you heard the term, "I can't get anything done because I'm always in meetings." Sounds logical right? Meetings should not be considered problems, they should be opportunities. Meetings don't have to be a death walk, they can inspire, challenge, and bring problems out in the open to be resolved.
How many times have you dreaded going to a meeting either because you viewed it as a waste of time or because you weren't prepared? A study found that most professionals believe that over 50 percent of meeting time is wasted. More than 90 percent admit to daydreaming in meetings.
This training provides a wide range of practical tips for not only planning a meeting but how to conduct the event. It outlines how you best prepare your content and present it and demonstrate full engagement and leadership. As a guide for prepping yourself for big business meetings this class provides a great outline of the key elements you need to know.
Tools and Techniques covered:
How to lead and move through the discussions - facilitate decisions about the topics

Proper planning

Handling roadblocks, resistance and conflict

Correct way to address action items and follow-up

Using 'meeting time' instead of using up 'work time'

Optimized project performance

Highest level of clarity, accountability and effectiveness

Fewer, faster, forward, more-focused meetings - a flexible and adaptable system
We show how to design every aspect of a meeting—from the way you greet people at the beginning to how you sum up at the end—so that real work actually gets done.
* Cost is per person. Training can be a half-day or full-day and can be held on- or off-site. Additional cost may be incurred if held off-site or travel expenses are needed to reach your location. Please contact us with any questions or to receive a customized quote.

Back to Training & Workshops